Our Staff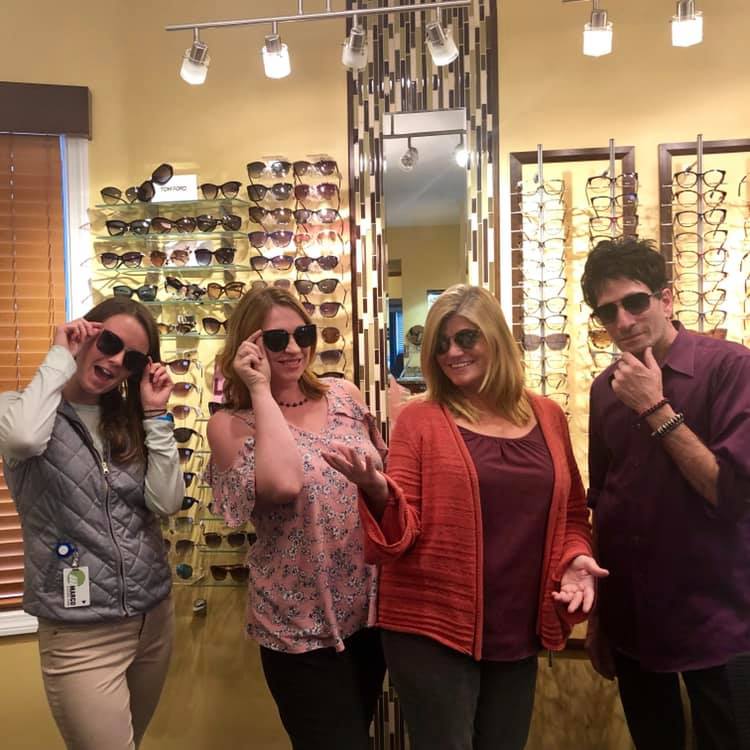 ---
Audrey
Lens Specialist
Audrey enjoys helping patients select their eyewear and guide them with their optical choices. She strives to have the patient look their best with their new glasses.
---
Stacy
Optician
Stacy is a licensed Optician in the state of Massachusetts and ABO certified since 1999. She comes from a family of Opticians, her mother and twin sister are also in the industry. You may pick up a southern accent in her voice, as she was born in Arkansas and comes from a huge military family. Stacy works in both the Worcester and Spencer office.
---
Ara
Lens Specialist
Ara started working in the optical field in 1986 while finishing high school. He later graduated from Newbury College completing the Ophthalmic Dispensing Program. He has worked as an Optician at many well established optical enterprises including Pearle Vision, Davis Vision and Harvard Vanguard. In the summer of 2016 he became a part of our team and works in both the Worcester and Spencer office.
---
Katie C.
Optician
Katie has been in the optical industry for 10+ years. She has been a licensed optician since 2014 and is also ABO and NCLE certified. She is highly experienced with eyeglass fitting and repairs and loves frame styling her patients. In her free time she enjoys spending time with her young son, doing craft projects and playing with my dog, Benji a Bichon Frise.
---
Emily
Vision Therapy/Lens Specialist
Emily has been part of our practice for over 10 years.  She works in the Worcester and Spencer office as a Vision Therapy and Lens Specialist. She loves reading and spending time with family.
---
Jocelyn
Office Manager
Jocelyn is the Office Manager who joined the Vision Source Team in 2020. Prior to working for Vision Source she worked in cooperate retail as a district manager for 10 years. When Jocelyn is not working she enjoys reading, spending time with her family and watching murder mysteries.
---
Jennifer
Optometric Tech
Jenn is our Optometric Tech in the Worcester office. She has previous experience working in the eye care field as well as customer service. Jenn is looking forward to growing her career and learning more at Vision Source. In her spare time, she enjoys spending time with her two children, cooking, baking and drawing. Jenn believes dogs make the world a better place and can't wait to have a house full of them one day.
---
Derek
Front Desk Coordinator
Derek Carson is our Front Desk Coordinator for the Worcester office and has been with the practice since November 2020. With a background in customer service, Derek is dedicated to doing everything possible to ensure that each patient has a superb experience with our office throughout the entire process: from booking, to questions about insurance and benefits, to checkout. A native of Auburn, he lives in Rutland with his wife, Rebecca, and his perpetually overweight cat, Mochi. He prefers long walks in the woods to long walks on the beach, because sand is coarse, irritating, and gets everywhere.
---
Ruth
Optometric technician
Ruth is our Optometric technician who joined in 2021. Prior to working at Vision Source, Ruth worked at Welcome Newborn for 10 years as a District Manager. She also teaches master classes in Ballet, Pointe and Lyrical for many dance competitions.
---