Our Staff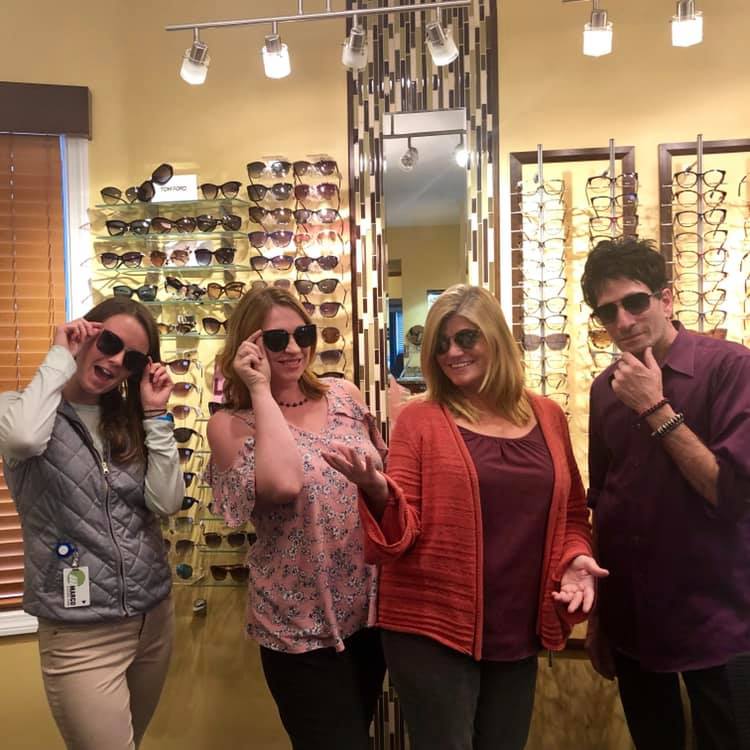 ---
Audrey
Lens Specialist
Audrey enjoys helping patients select their eyewear and guide them with their optical choices. She strives to have the patient look their best with their new glasses.
---
Stacy
Optician
Stacy is a licensed Optician in the state of Massachusetts and ABO certified since 1999. She comes from a family of Opticians, her mother and twin sister are also in the industry. You may pick up a southern accent in her voice, as she was born in Arkansas and comes from a huge military family. Stacy works in both the Worcester and Spencer office.
---
Ara
Lens Specialist
Ara started working in the optical field in 1986 while finishing high school. He later graduated from Newbury College completing the Ophthalmic Dispensing Program. He has worked as an Optician at many well established optical enterprises including Pearle Vision, Davis Vision and Harvard Vanguard. In the summer of 2016 he became a part of our team and works in both the Worcester and Spencer office.
---
Katie C.
Optician
Katie has been in the optical industry for 10+ years. She has been a licensed optician since 2014 and is also ABO and NCLE certified. She is highly experienced with eyeglass fitting and repairs and loves frame styling her patients. In her free time she enjoys spending time with her young son, doing craft projects and playing with my dog, Benji a Bichon Frise.
---
Emily
Vision Therapy/Lens Specialist
Emily has been part of our practice for over 10 years.  She works in the Worcester and Spencer office as a Vision Therapy and Lens Specialist. She loves reading and spending time with family.
---
Jennifer M.
Front Office Coordinator
Jennifer is our front office coordinator and comes to us with 7+ years of patient service experience. She enjoys helping people and navigating them through process of scheduling appointments and insurance benefit information. She also had a great sense of humor and is always willing to go the extra mile for our patients.
---
Victoria
Optometric Tech
Victoria works as an Optometric tech in our Worcester office. She has background in customer service and before coming to us, she was a Supervisor in food service for many years. Her favorite things to do are to dance, which she has done for 13 years, and learn about people. She studied psychology at ECSU and can't wait to go back to finish her degree.
---
Peter
Lens Fabricator
Peter is the man behind the scenes that helps fabricate your new glasses. We have state of the art equipment that allows us to provide the best quality lens for our patients.